News • 14th Feb, 20 • 0 Comments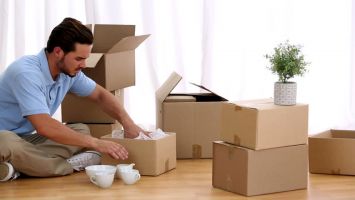 Postage price increases have been applied across all delivery platforms over recent weeks, with a further increase from Royal Mail on 23rd March 2020; not great news for many businesses, particularly professional services and online retailers. If you regularly post out letters and parcels using UPS, Royal Mail, FedEx, USPS who have all increased their prices, all is not lost, and there could be a solution in reducing your postage costs…
UPS
On 29th December 2019, UPS prices were increased across a number of areas including UPS® Ground, UPS Air and International services all increasing by 4.9%. Other changes made effective on the same day included rebill fees and charges for undeliverable items, amongst other price increases which can be viewed here under 2020 Published Rates Information.
FedEx
The FedEx Express, FedEx Ground, FedEx Home Delivery, FedEx SmartPost and FedEx Freight services from FedEx all saw price increases applied on 26th January with many tariffs applying an uplift of just under 5%, as well as additional shipping charges. The 2020 increased prices can be viewed on their published document here.
Royal Mail
Royal Mail's business customers experienced a price increase across the rate card with an average of over 5.2% effective 2nd January 2020, seriously affecting online retailers, with the biggest increase on international letters with a whopping 5.9% uplift! The full 2020 business rate card can be seen on the Royal Mail website. The cost of non-business postage stamps is also set to increase on Monday 23rd March 2020 with a 1st class stamp going up to 76p each and 2nd class to 65p each.
Mailmark Franking is the only way to save
If you're a business that has to send lots of post, including solicitors, accountants and online retailers, switching to Mailmark Franking could prove to save you a huge amount of money. From 23rd March 2020 you could save a massive 33p per letter by switching from a 1st class stamp to a 2nd class Mailmark (with your post being delivered to similar timescales).

If you are interested in getting or switching to a Mailmark franking machine, or would like us show you how much you could save (including reviewing your existing agreement) with a no obligation quote, simply give us a call on 01925 820 638 and we would be delighted to help.